Discover more from Journey to Scale - from Start to Success
Journey to Scale is an email newsletter and podcast that focuses on stories of professionals and entrepreneurs scaling their impact, as well as providing tools to help them level up their productivity.
Cagri's Weekly - The Rise of The Full Stack Employee
---
Hello there!
I'm on a vacation, and finally had a chance to prepare this week's digest. Sorry for being lazy :)
With love from Bozdag, Izmir
---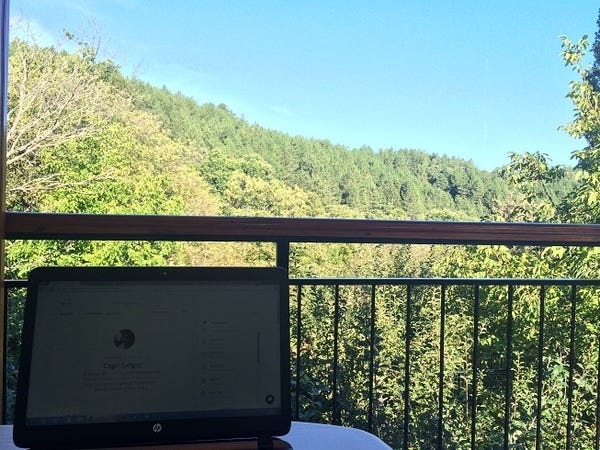 This is where I prepared the digest. I got a bit clumsy using my wife's laptop.
Productivity
I liked the idea of full-stack employee pretty much. I said "yeah, I wanna be a full-stack employee, and I'm on track for it!" at the moment I finished reading. From an Xoogler.
"Maximizing velocity and happiness at the same time." From Dustin Moskovitz, co-founder of Facebook and Asana.
Some people say email is dead, especially for internal communication in organizations. But it still has big business impact. Here are 7 Gmail tips from another Xoogler
Growth
"Diversification is good, but organic still rocks."
Analytics
A bold prediction from Foursquare. And future business ideas about Place Insights (they call it Pilgrim technology)
Business
I still can't believe how a company of this scale takes a huge silly risk.
My Product Hunt
Replace your Facebook feed with PH, HN, DN and more.
Read Product Hunt, HN, DN, Reddit, Medium from Mac menu bar, or on new browser tabs with Chrome extension. They also have iOS & Android apps.
To treat your eyes respectfully. Adjusts your computer's display to adapt to the time of day
Simple, all in one text-based calculator.